We sent our latest samples to ATF last September to be evaluated. We were told art that time the wait time was 10 months. 10 months later (last week) we sent contacted them for an update. They are now telling us the wait times have increase to at least 12 months.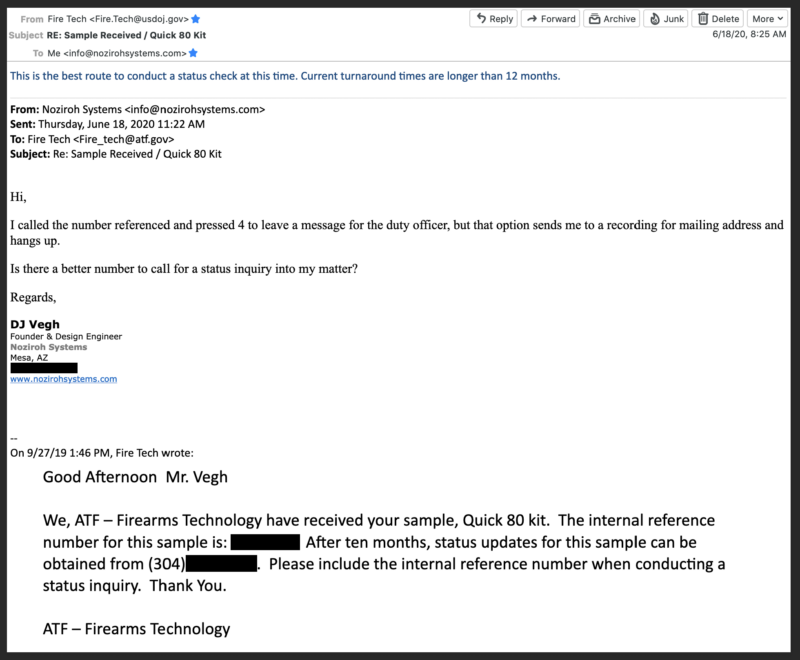 So, we do not expect to hear from them until September at the earliest. Knowing how the ATF works we won't be surprised if it take another 6-9 months from now.
It's really quite disappointing but it's beyond our control. As soon as we have any news we will be sure to post.