We've been thinking about a redesign of the 3D components to be milled from aluminum rather than 3D printed from plastic.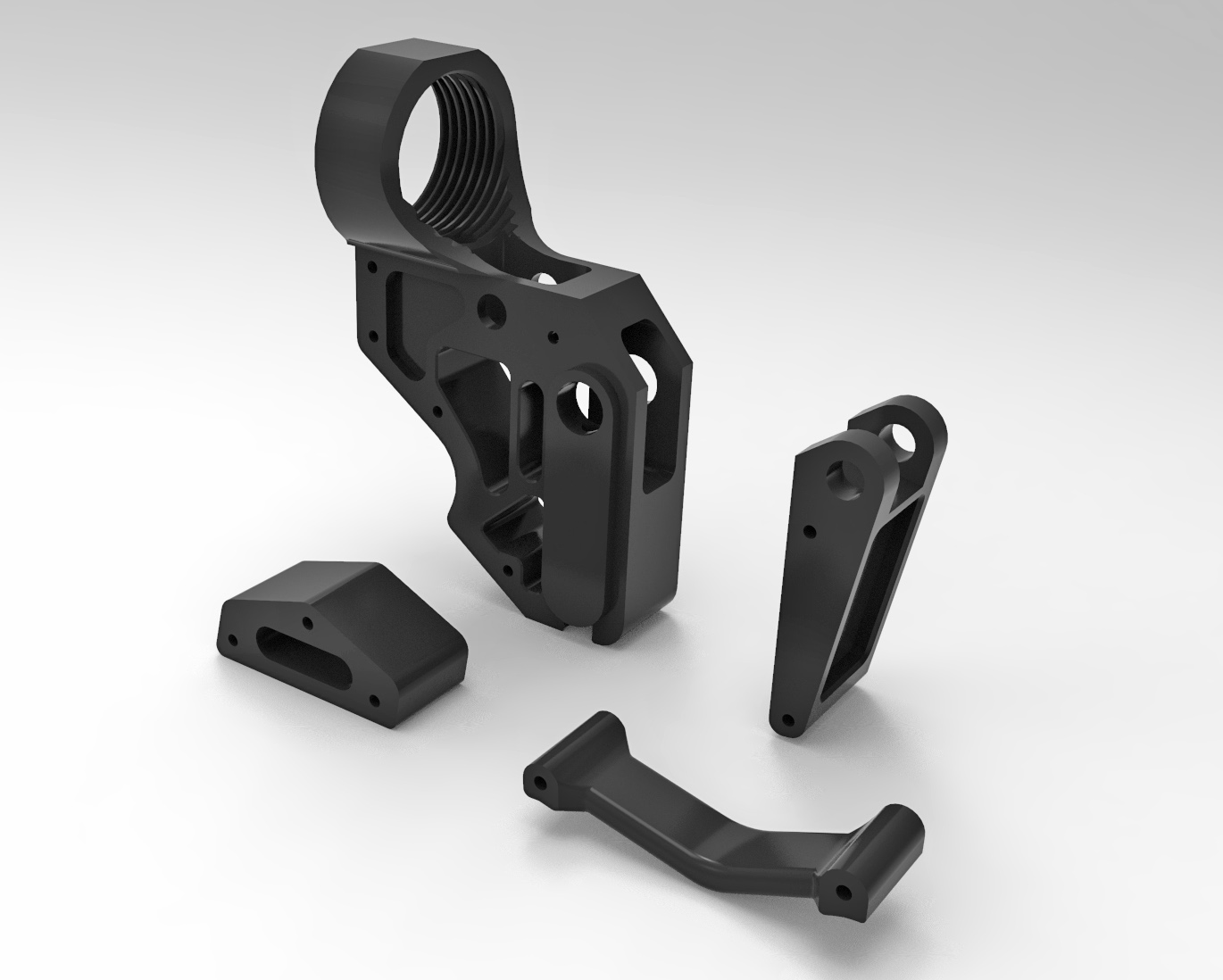 This serves a few purposes. Primarily, the finished assembly will have a much more refined feel and will increase durability.
Even more importantly, is the design can then have a single embodiment for the selector block and buffer tube mount. The buffer tube mount can now be threaded as well.
Ideally, this would be the best design selection. We'll need to evaluate the costs associated with this change. 

We'll keep you posted!